1. A Wide Range of Solutions
We are a design responsible, full-service Tier One global supplier; product design data is released directly into several of our customers' systems. We compound our own composite material, then ship it to our plants where it is molded into components for our customers in the automotive, marine, heavy truck and industrial markets.
Range of Teijin Solutions

2. Stable Global Supply System
Teijin Automotive Technologies' global manufacturing and compounding footprint enables us to supply consistent materials and components to customers across North America, Europe and Asia – a capability no other composite manufacturer can provide.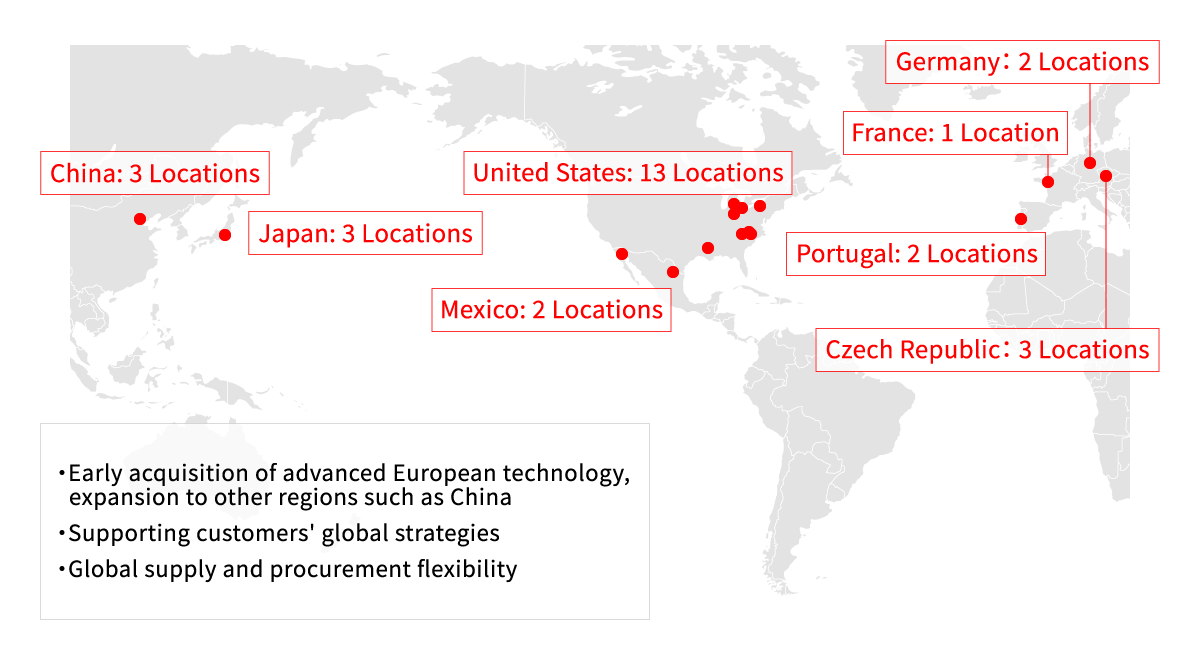 Related technical note